Applicable to All Types of Fishing
Take the hook to the predetermined fishing point
Mount the bait boat or sonar ball
Assist night fishing with Infrared light
Detect distribution of fish schools and their species in real-time
Adjust the float depth according to the returned depth readings
Observe underwater environment to avoid hanging up
Recording fishing spots and automatic cruise with GPS
Live stream or video-record the fishing process

Lake reservoir fishing

Boat / Raft / Kayak fishing

Ice fishing

Lure fishing
4 Vectored-Thrusters Layout, All-directional Horizontal Movement
CHASING F1 has a vector layout propulsion system with four thrusters, which can achieve multiple-freedom motion. The all-directional horizontal movements controlled through APP make finding fish faster and more accurately.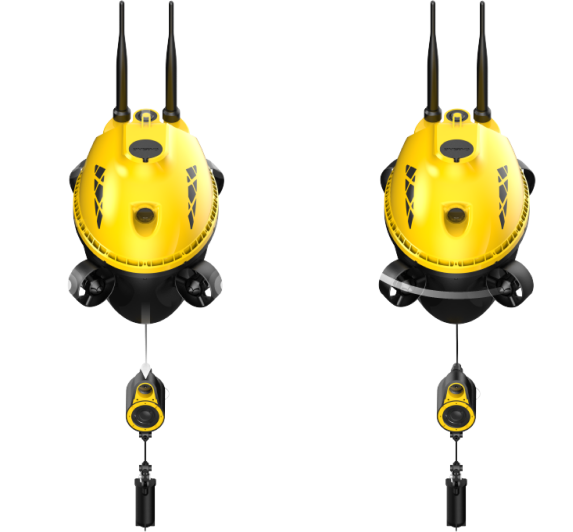 Support Bait Boat, Sonar and Other Accessories to Mount
CHASING F1 can be mounted such spherical sonars as Deeper and Lucky, and attached bait boat that can drop off the nest bait with one click on the APP. In addition, the fish finder drone has built-in tele-communication and power supply interfaces, which can support more accessories.
1080P Full HD Camera Plus IR Shooting at Night
CHASING F1 fishing camera has built-in Sony stellar sensor, which supports 1080P videos/2M pixel photos. With Infrared Light, even in dark environment, the visual range can reach up to 1 meter, and the fishing process can be monitored and video-recorded clearly.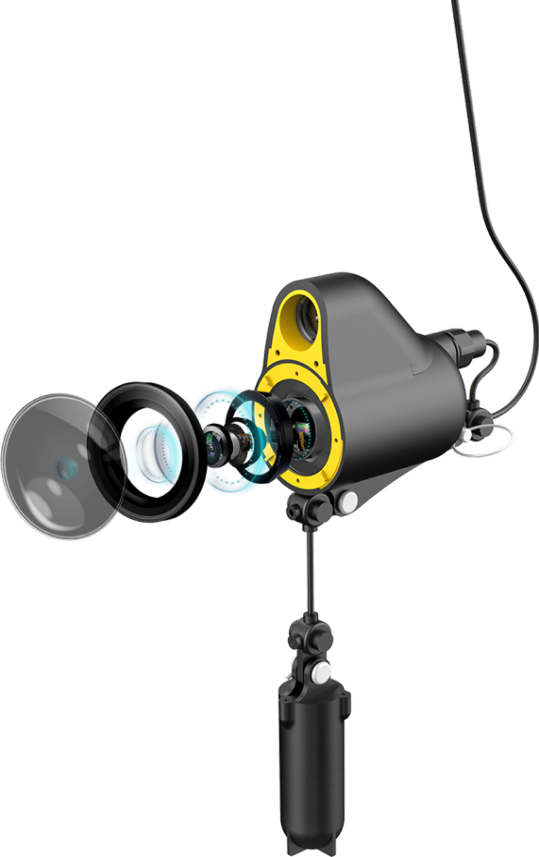 Built-in Automatic Reel, Maximum Depth 28 Meters
The camera detector can be controlled by APP using built-in automatic reel, and the maximum depth range is 28 meters. The detector will shoot vertically but when it hits the bottom, it will adjust to the horizontal direction. The camera angles can be observed in real-time as to quickly monitor the location of fishes.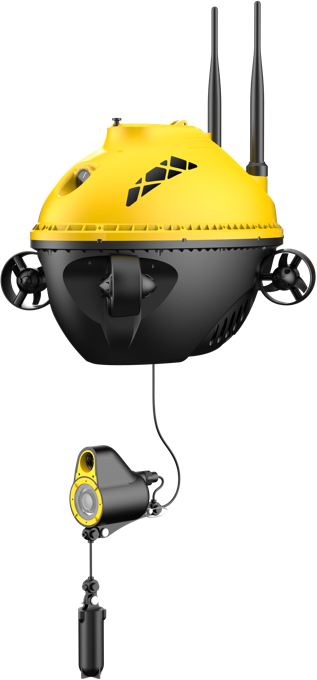 Real-time Return of Images, Depth and Temperature
The camera detector with built-in depth and temperature sensors can deliver images, real-time readings of depth and temperature back to the app interface through WiFi.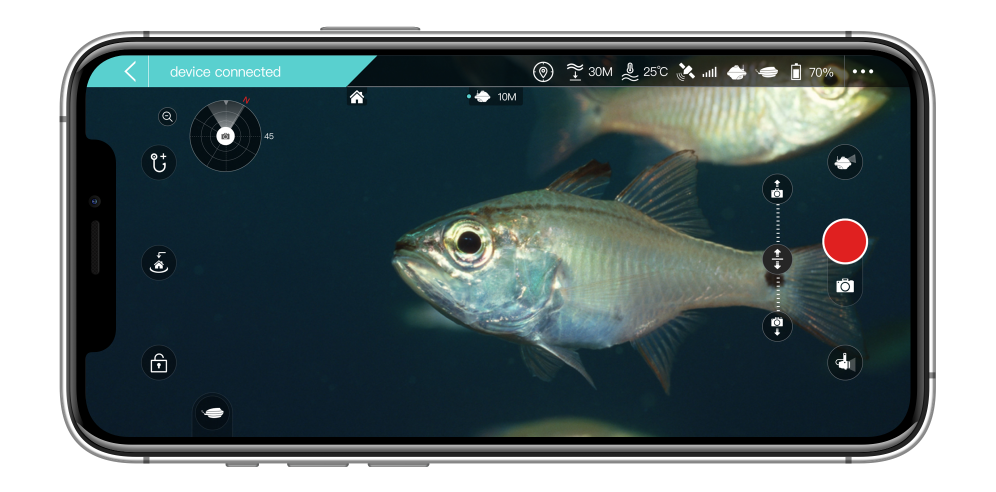 GPS Fishing Point Positioning
F1 fish finder has GPS function, which supports maintaining position, tracking, multiple fishing spots recording, automatic cruise between fishing locations and one key return. If the remote control distance is exceeded, F1 will automatically return to the original set point of return.
6 Hours Battery Life, Swappable Battery
4800mAh lithium battery can last up to 6 hours. It is replaceable and can extend working hours as needed.