WORLD'S 1st INTELLIGENT 5-THRUSTER UNDERWATER (MINI-SIZE) DRONE
Nature Brings Inspiration
Streamlined biologically inspired design with gill-shaped drainage, low-resistance, and unmatched stability!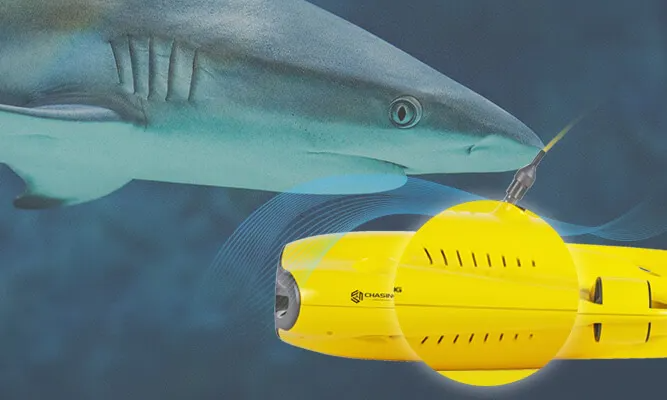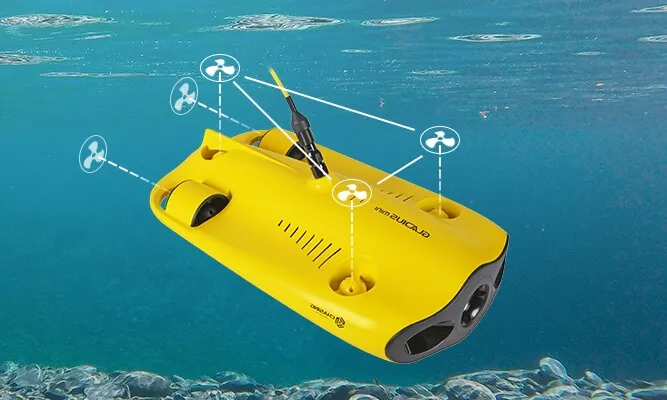 Intelligent Propulsion and Precision Hovering
Dive down, rise-up, hover, tilt, and turn with precision. Three vertical propellers combined with intelligent control algorithms ensure the stability of the drone in all directions while two thrusters propel GLADIUS MINI at speeds up to 4Knots (2m/s).
Adjustable Tilt-Lock Means Perfect Camera Angles
With game-control maneuverability and ±45° adjustable Tilt-Lock mode, GLADIUS MINI moves fluidly in all directions for epic access to underwater scenes at speeds up to 4 knots!
ONE TOUCH DEPTH-LOCK MODE
Intelligent Control algorithms and one-touch Depth-Lock Mode help you navigate freely and hover at depth to find and capture exactly what you want.
TRUE COLOR
The image restoration algorithm in MINI APP fixes color distortion and makes the picture clearer, brighter and cleaner.
Regular underwater drone camera
GLADIUS MINI 4K UHD Camera
Before
After
Camera

12 Million pixels

CMOS

1/2.3inch

Lens

F3.0

LED Lights

2 x1200 Lumens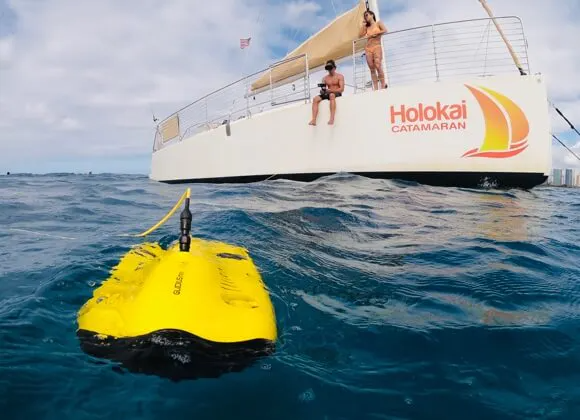 Immersive Underwater VR
Supports Virtual Reality equipment to provide a stunning underwater VR experience without ever getting wet.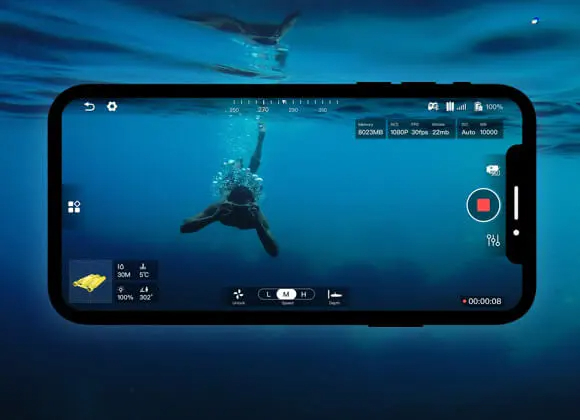 Share Video in Real-Time
View and share live media on up to 3 wireless devices, PLUS big screen TV/monitor (with HDMI port)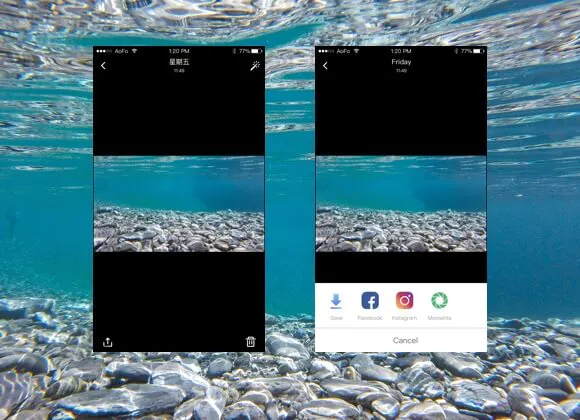 One Click Online Sharing
Share your underwater discoveries and explorations with one-touch posting and live-streaming via social media.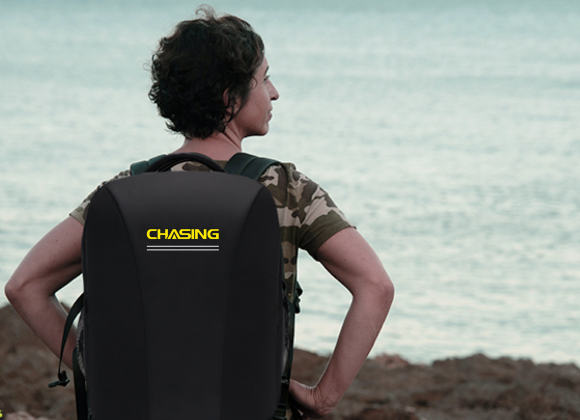 Small, Portable and Easy to Carry
With the Chasing Mini backpack, it's easy to carry everything needed for a dive in comfort.

Maximum Depth
330 feet(100 meters)

Maximum Speed
4 knots(2 m/s)

Battery Life
2 hours
SPORT AND LEISURE
Perfect for Adventurers and Active Families
Dive Photography

Yacht Fishing

Travel & Exploration
Empowering Underwater Businesses
Aquaculture

Hull / Dock

Inspection

Reservoirs and Dams

Water Infrastructure