Drones Kaki was founded in 2014 and has become one of Malaysia's leading premium drones store since then. We have always been committed to providing exceptional service, quick shipping, and quality products. We have a great passion for drones and photography tools, so all our sales and support staff are well-versed in the industry with many years of experience. Customer satisfaction is our top priority.
Products and Services

We offer a variety of drones and photography equipment from various manufacturers such as DJI and Moza. From beginner drones which can be flown by amateurs, all the way up to enterprise-grade drones which must be flown by commercial operators, we have them all! We carry all the popular DJI drones such as Phantom, Mavic, and Inspire models, and more.

Having a direct connection to the manufacturers we represent, we have the technical experts ready to handle any technical issues you may require assistance with. We offer local EXTENDED warranty support, part repairs and replacement services.
DJI Consumer & Professional products fulfilled by
Jaya Intrabumi Niaga (M) Sdn. Bhd.
201701027821 (1241987-H)

DJI Enterprise & Agricultural Products fulfilled by
Teguh Inovasi (M) Sdn. Bhd.
202001027125 (1383445-A)

We not only strive to provide a memorable shopping experience but also enjoy offering our knowledge and experience to our customers through our custom made enterprise solutions, yet still ensuring our customers get the best deals in the market!
Interested in our products and services? Need any help from us? Find our contact details here:
OUR ADDRESS
DRONES KAKI
38A, Jalan SS2/66, 47300 Petaling Jaya,
Selangor Darul Ehsan, Malaysia.

DRONES KAKI JOHOR
C-GF-03, Medini 6, 79250 Nusajaya, Johor, Malaysia
OPENING HOURS

Monday to Friday - 10:30 AM - 8.00PM
Saturday - 10:30 AM - 5 PM
Sunday - 12.00 PM - 3PM
CONTACT NUMBER
+6016-277 0100 / +603-7866 0838 (HQ) DJI Consumer
+6016-207 2727 DJI Authorized Retail Store - Sunway Pyramid
+011-1161 6000 DJI Enterprise / Agriculture
+018-355 6000 DJI Academy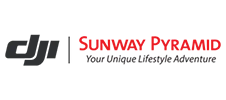 DJI AUTHORIZED RETAIL STORE SUNWAY PYRAMID
Sunway Pyramid's only DJI Authorized Store, stationed in Subang Jaya, Malaysia.
CONTACT NUMBER
+6016-207 2727
EMAIL
[email protected]
WEBSITE
https://www.djisunwaypyramid.com/

DJI ACADEMY SELANGOR
CONTACT NUMBER
+6018-355 8000
WEBSITE
https://djiacademyselangor.com/
DJI SERVICE CENTER THAILAND
TI GLOBAL TECHNOLOGY CO. LTD.
65/30 - 65/30, 2nd Floor,
Chamnan Phenjati Business Center,
Raman 9 Rd, Huaykwang Sub-district,
Huaykwang District Bangkok Metropolis 10310.

CONTACT NUMBER
+666 2603 2388 | +662 663 088

EMAIL
[email protected]