Zenmuse H20 Series: Unleash the Power of One

FEATURES
All the Sensors You Need - In One
Capture everything up close or from a distance in true living colour or thermal. An integrated laser rangefinder (LRF) measures the distance to an object at up to 1200 m away. A powerful integrated payload that unleashes advanced intelligent capabilities.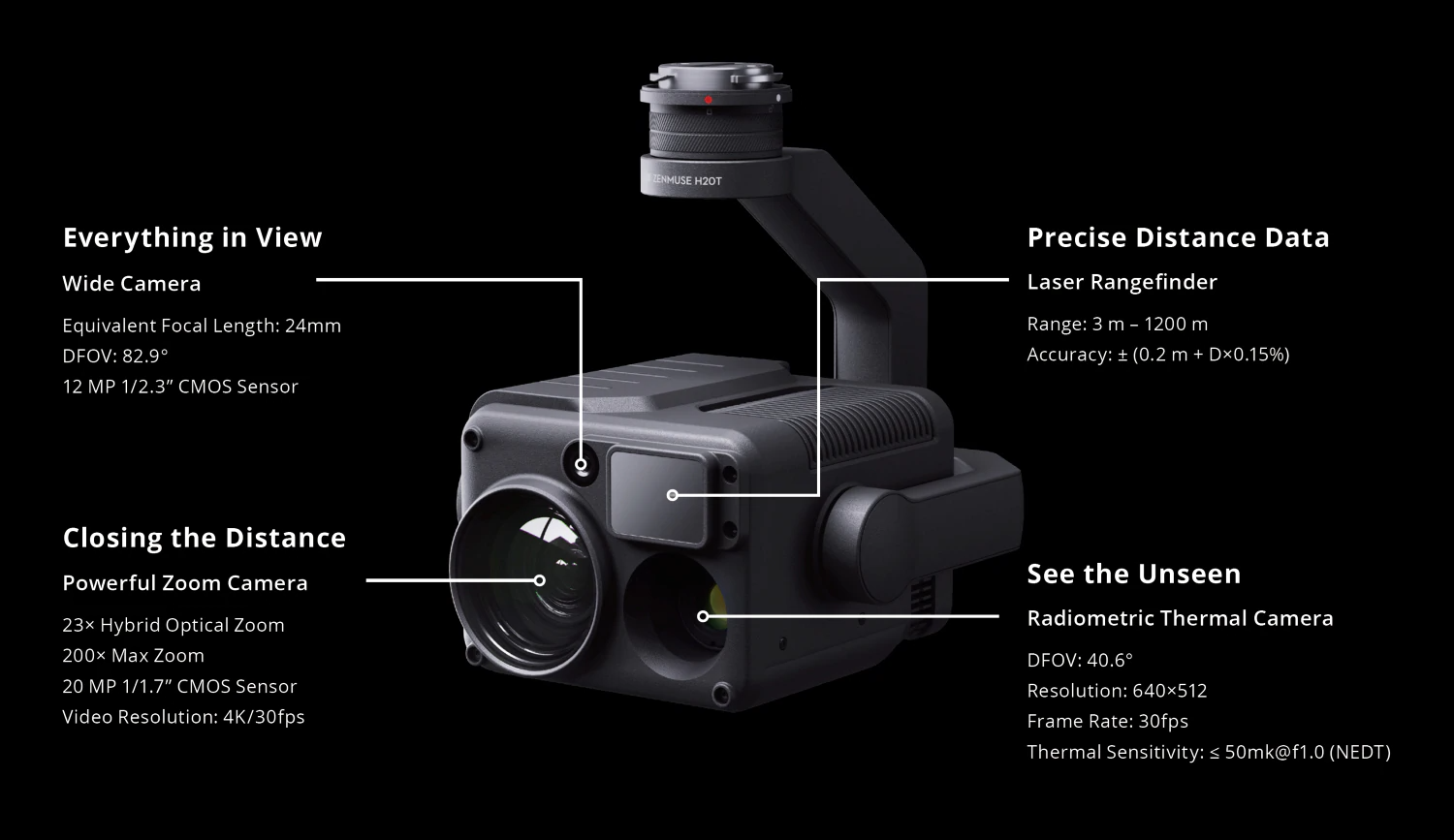 ALL-IN-ONE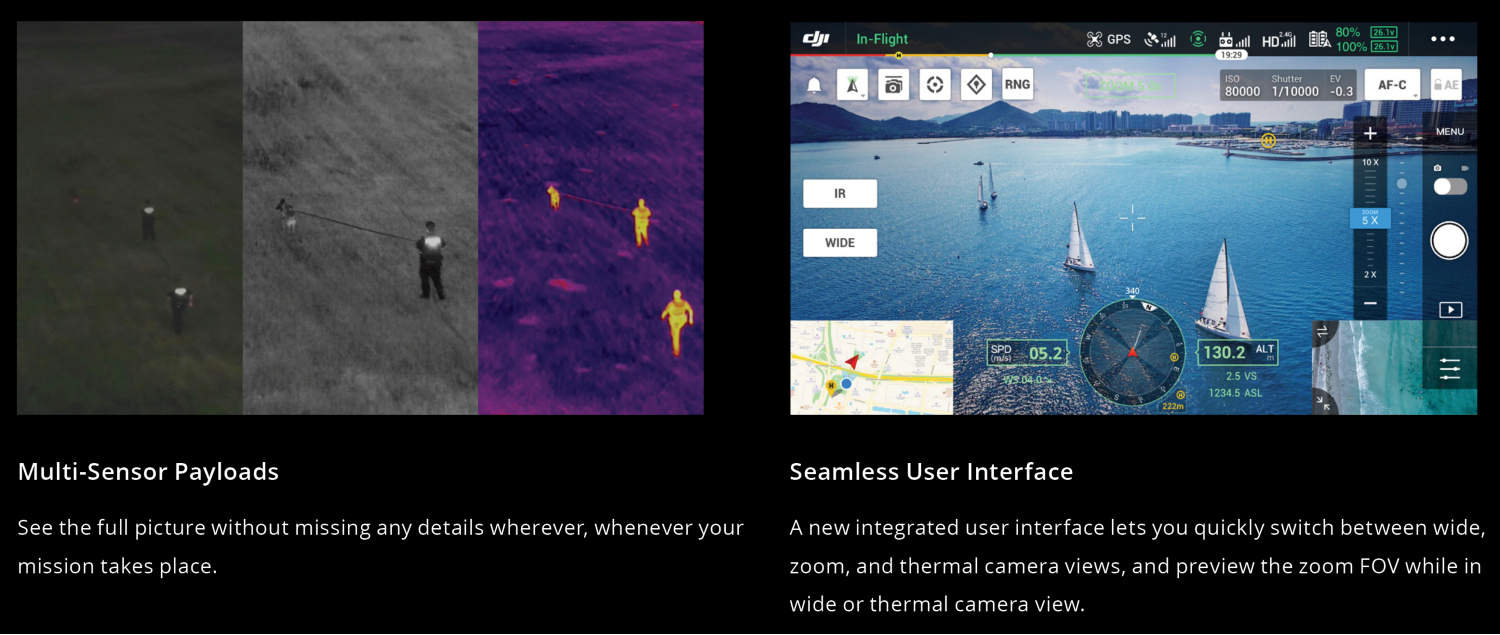 INTELLIGENT WAYS TO COLLECT DATA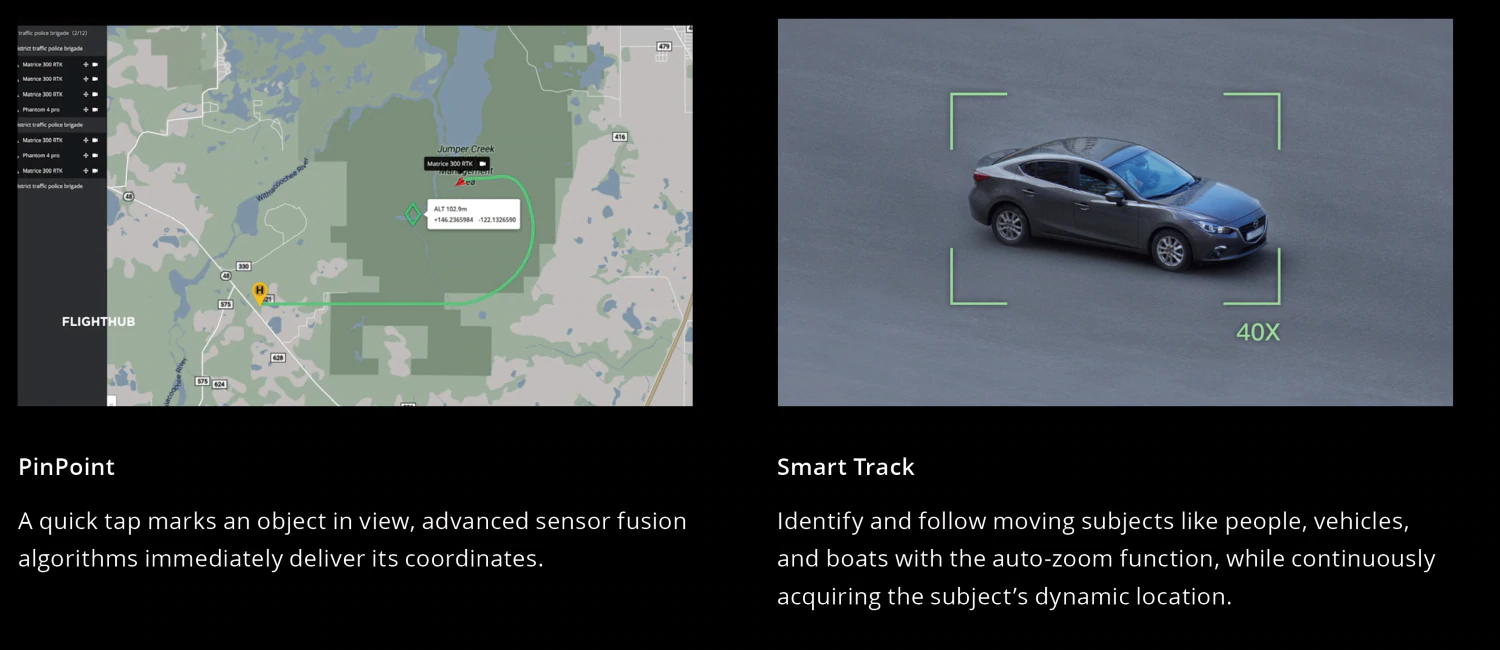 AI SPOT-CHECK
Automate routine inspections and capture consistent results every time. Onboard AI recognizes the pre-marked subject of interest in subsequent automated missions to ensure consistent framing.
HIGH-RES GRID PHOTO
Frame an area of interest in wide camera view, and the zoom camera will automatically capture a set of 20 MP images of the area. These images are stored together with an overview image that can be viewed in greater detail.
VISUALIZE TEMPERATURES IMMEDIATELY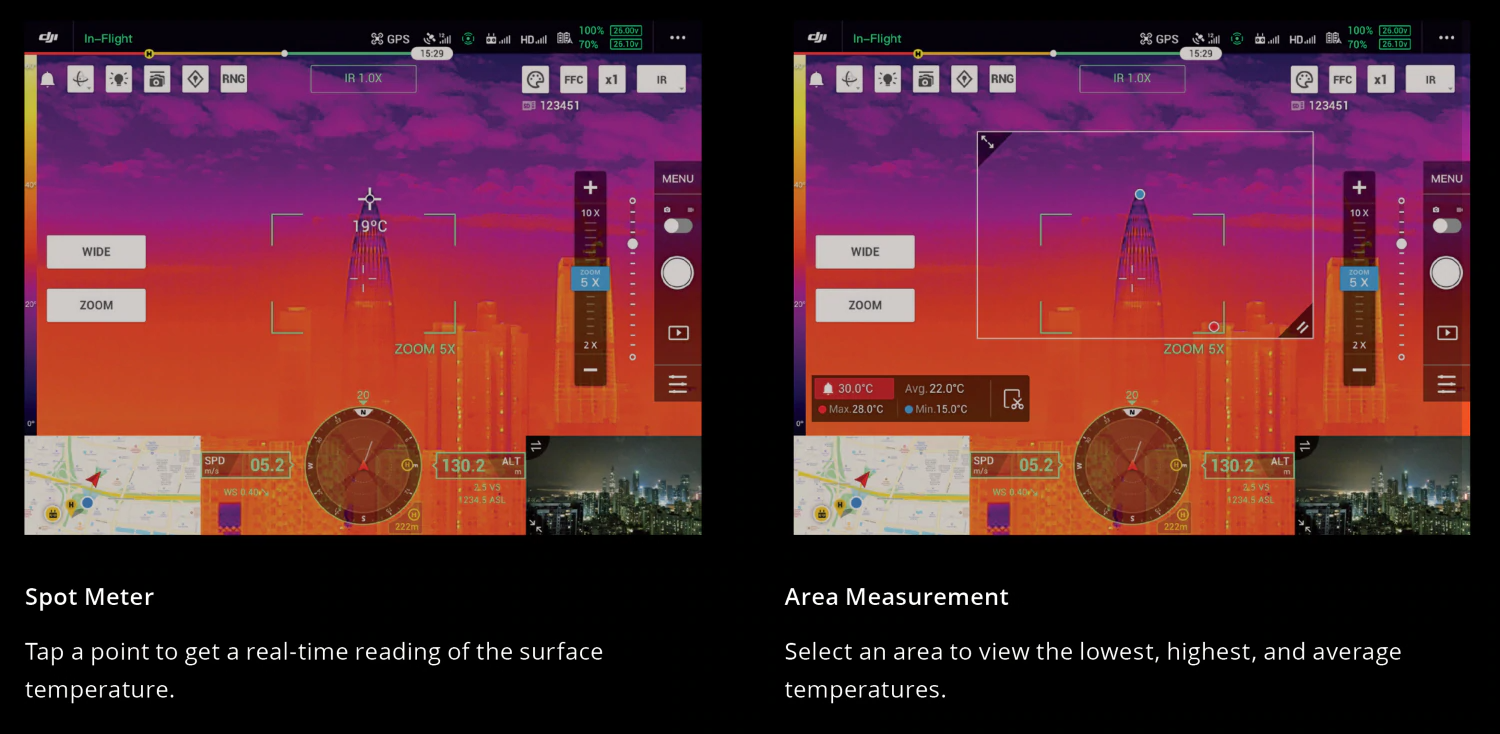 INTELLIGENT FEATURES
TEMP ALARM
Receive instant notifications in DJI Pilot when object temperatures exceed your preset alert values.
COLOUR PALETTES
Adjust the colours applied to the thermal data based on the needs of specific scenarios.
R-JPEG IMAGES
Images captured by the Zenmuse H20T are in the R-Jpeg format with embedded temperature information. By importing these images into DJI Thermal Analysis Tool, you can measure temperature, and adjust parameters such as Emissivity, and Reflected Temp.
ISOTHERMS
Visualize a specific band of temperatures to find what is important.
GAIN MODES
Adjust gain modes to change the temperature range captured: High Gain Mode covers a smaller temperature range but is more sensitive to temperature differences: Low Gain Mode covers a wider temperature range.
APPLICATION