Mini 2-in-1 Tripod
Small tripod, big potential.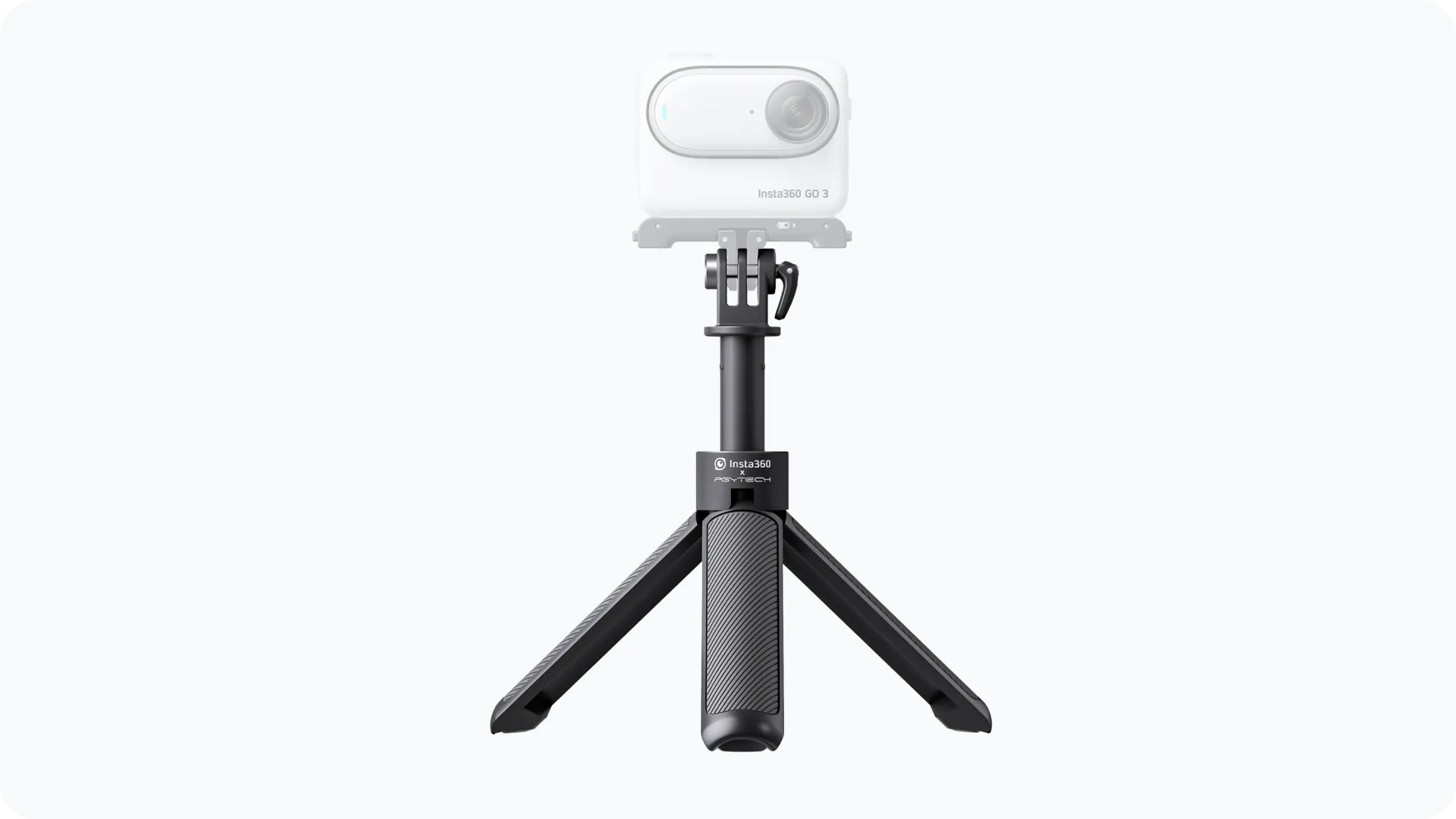 From tripod to selfie stick.
Shoot with more variety without any hassle.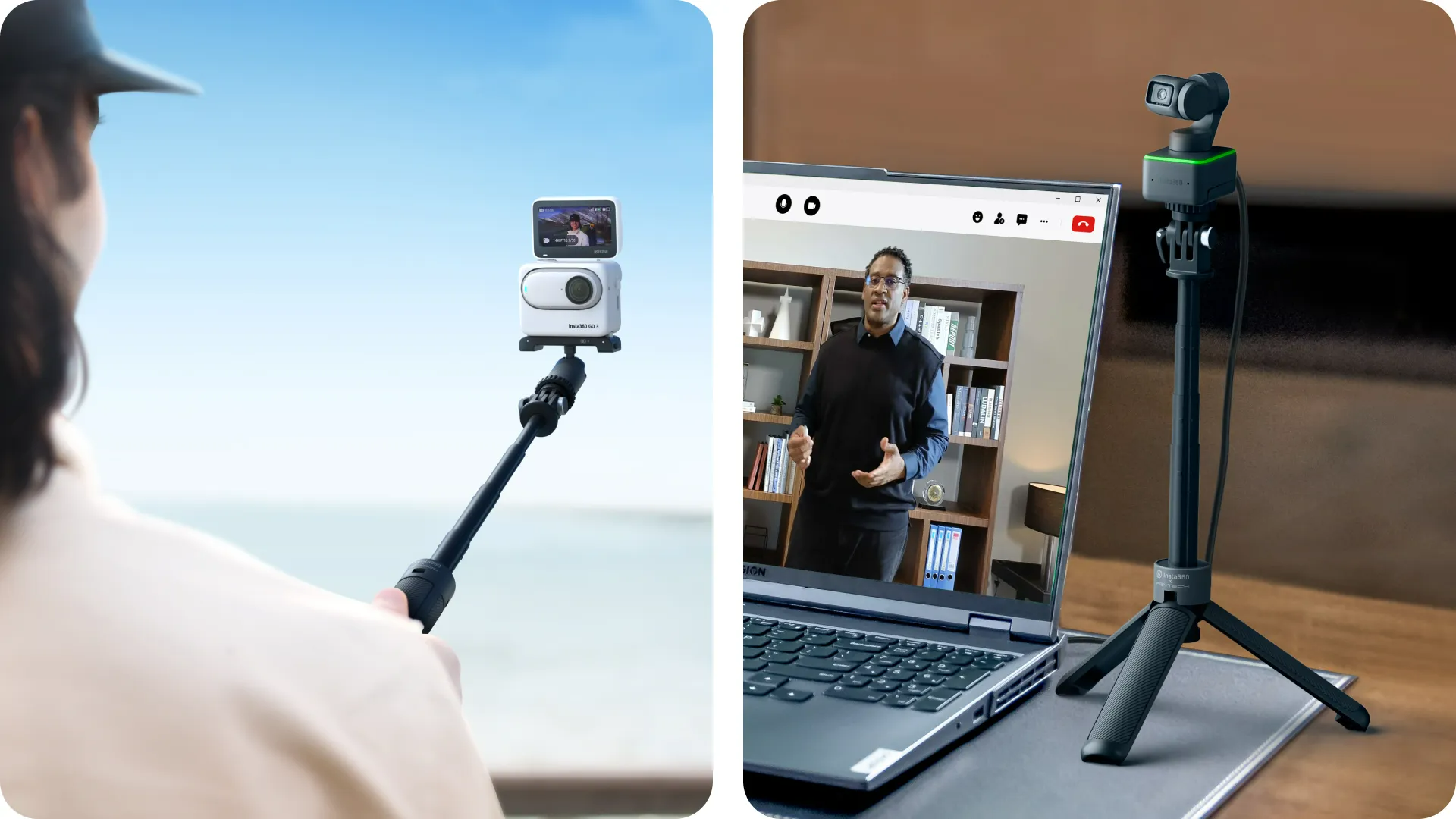 Small but sturdy.
Compact design for shooting on the go.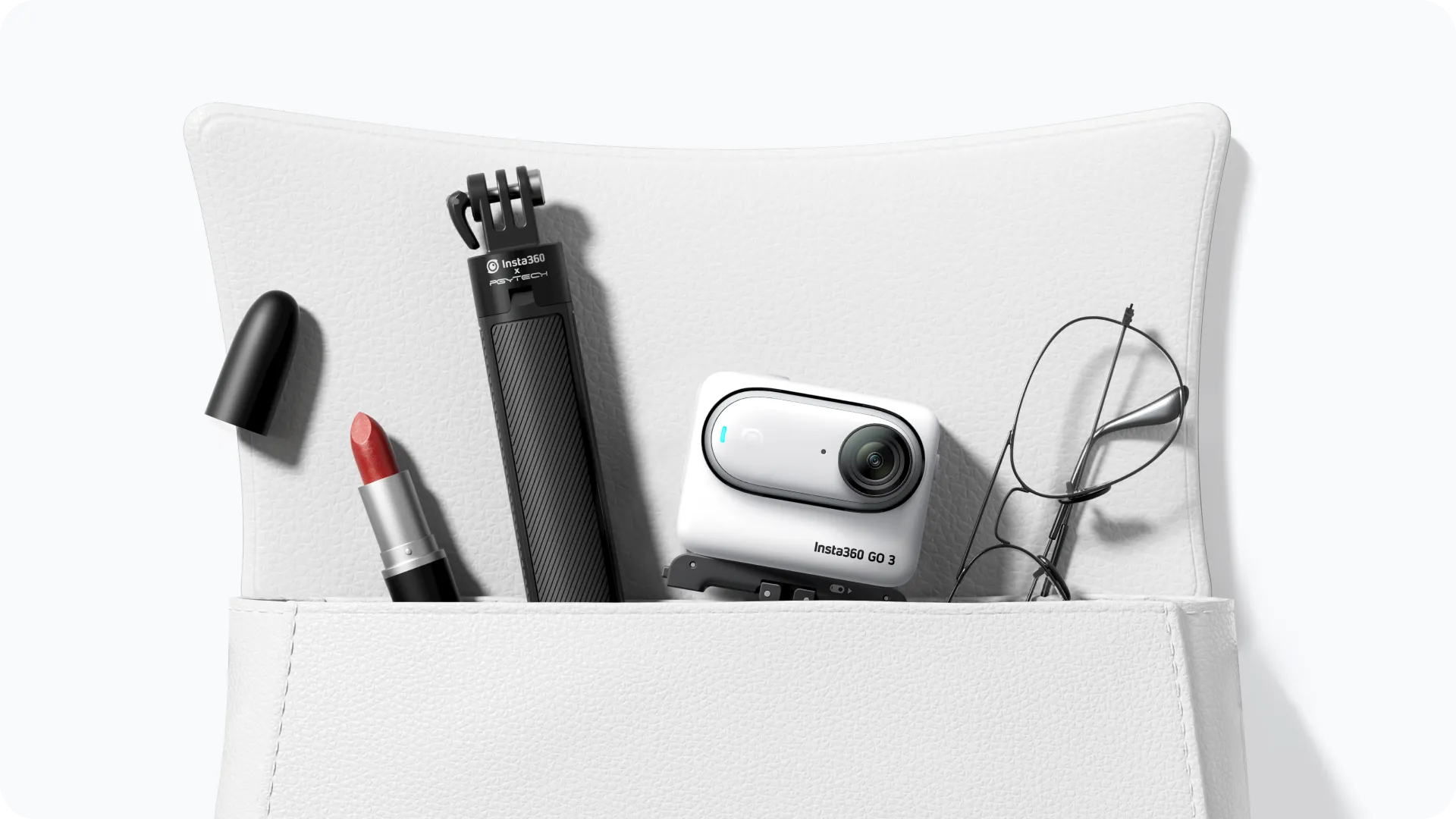 Cross-Compatible.
Universal interface and a 1/4" mount for all your action cameras.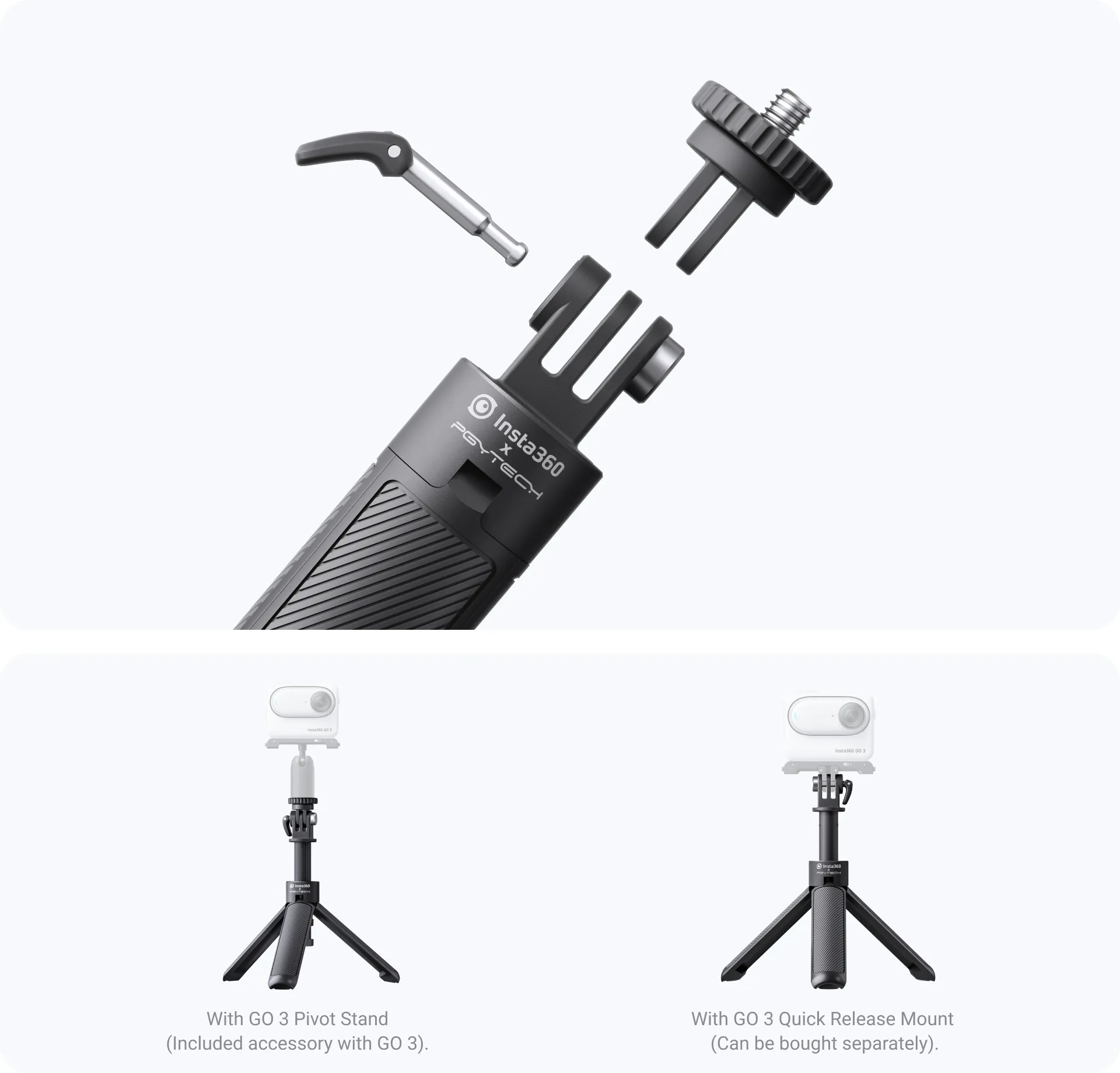 In the Box
1x Mini 2-in-1 Tripod
2x Locking Lever
1x 1/4" Mount Adapter
1x Manual
Specs
Materials:
Polycarbonate (PC), Acrylonitrile butadiene styrene (ABS), Thermoplastic polyurethane (TPU), Aluminum
Dimensions:
162x29x29mm (6.38x1.14x1.14in)
Notes
1. Make sure the tripod is securely placed, do not use it on potholes or uneven ground.
When using the tripod outdoors, please do not extend it too high to avoid the tripod falling. During windy weather (especially wind strength 4 and above), please use it carefully.
2. If the camera is too heavy, the tripod may tip over and damage the camera. The maximum weight of the camera should not exceed 250g.
3. If you need to move the mounted tripod, please remove the camera from the tripod first. Do not move the tripod while the camera is attached. Vigorous shaking (especially when extended to its maximum length) may break the adapter screw and damage the camera.