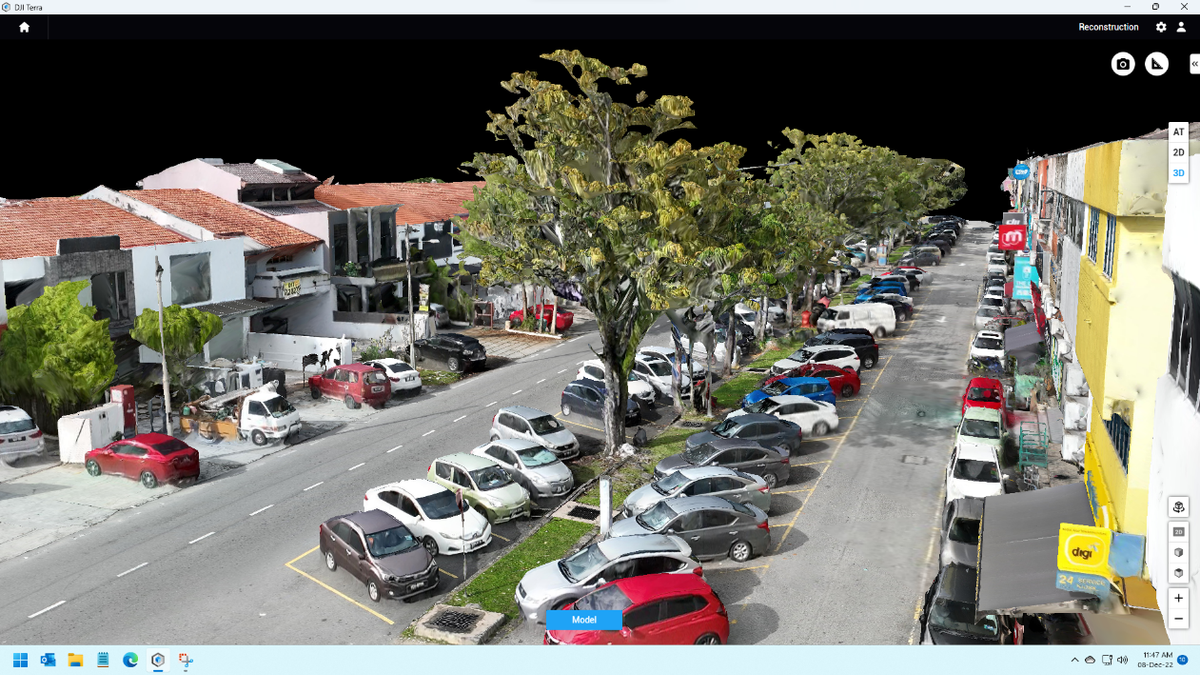 Finally, DJI is bringing in a more affordable enterprise drone in the last quarter of 2022. Introducing Mavic 3 Enterprise Series, with currently 2 options which is Mavic 3 Enterprise (M3E) and Mavic 3 Thermal (M3T).
From the specification of the drone, M3E is more suitable in mapping related jobs and M3T is more suitable in aerial surveying or inspection.
Both M3E and M3T have a battery life of 46 minutes, omni directional sensing, better obstacle avoidance, and equipped with ½ inch CMOS 12 megapixel tele camera. But the M3E has a 4/3 CMOS sensor 20 megapixel wide camera with mechanical shutter, which allows it to capture a high resolution picture at higher speed and reduce rolling shutter effect. And M3T has a ½ CMOS sensor 48 megapixel wide camera with electronic shutter, and additional Uncooled VOx Microbolometer as thermal camera with a resolution of 640x512.
Enough of the specification, how would it apply into operation?
For M3E, as mentioned previously where it is more suitable in mapping. Rather to say suitable, it caters for mapping. There are many types of mapping, however the most basic would be Orthography and Topography. Orthography refers to bird view of the location or google satellite view. Topography refers to topographic area data of designated areas. And there is 3D mapping which constructs an object into a 3 dimension view. Below is example of the data obtain using M3E
Results from M3E show high quality of orthography, topography data, 3D data.
M3T is suitable for inspection, search and rescue due to its thermal camera. Inspections such as solar farms, electric towers, will be an easy task for M3T. Of course with the application of thermal cameras, detection of survivors will be easier during search and rescue missions.
Above are some data that was collected during testing of M3T. However, applications are still very wide. Using the same tech, detection of gas leaking, protection and observation of wildlife, etc can be done.
Drone tech is advanced and has many applications. Imagination is what is required to apply into operation. And with the Mavic 3 Enterprise series launched, a much affordable drone can be implemented into business operation. A future with drones applying into business operations will be coming soon.