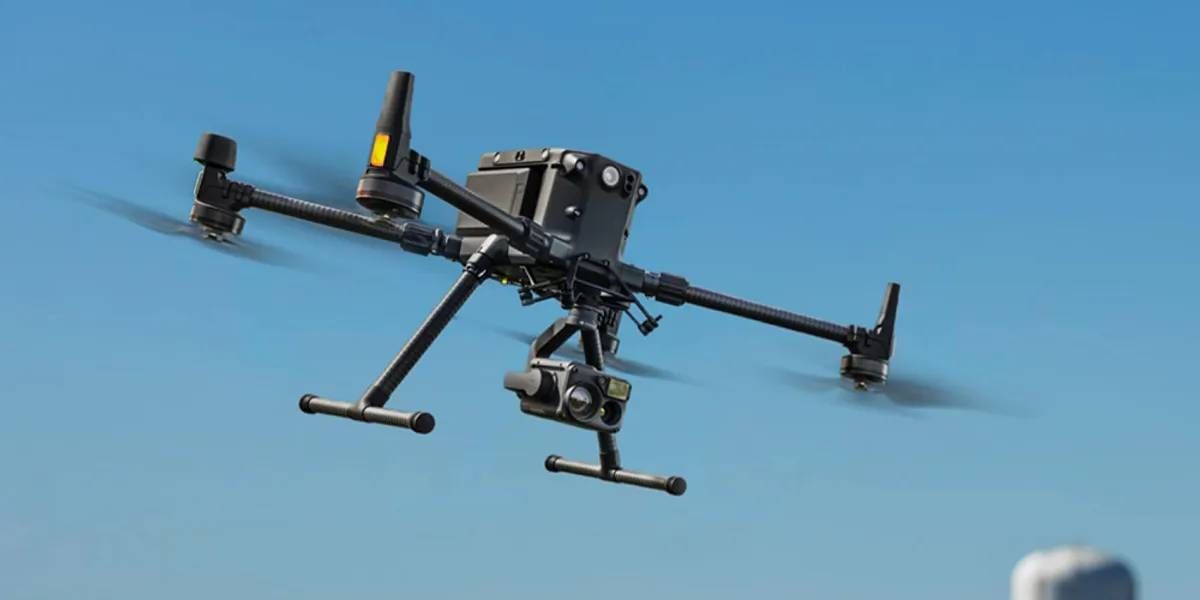 Offline Updates
V3 update, future offline firmware updates will be possible. Visit DJI official website to download offline firmware packages and transfer the packages to an external storage, such as a SD card. Then, plug it into the aircraft, battery station, payload, or remote controller, and update the firmware with DJI Pilot.
How to use DJI Pilot? On the right side in DJI Pilot, tap 'HMS', then tap 'Firmware' on the left. At the top right corner, click on 'Offline Update', then select the correct firmware version for your devices. Lastly, click 'Update All'.
This eliminates the need of using The Internet and minimising the risk of data breach of personal and business data.
New Data and Privacy Settings
V3 firmware includes improved privacy & data configurations, including encryption for SD card, access to Restricted Network Mode, the ability to delete your device data, and more.
Network Security Mode
3 network security modes are supported for the current version:
Standard Mode: No restrictions on connecting to the network
Restricted Network Mode: No network services are connected to applications such Live broadcast, RTK, and other applications; except for maps.
Local Data Mode: Applicable to the drone's software only, similar to 'airplane mode'. No data can be transferred in this mode.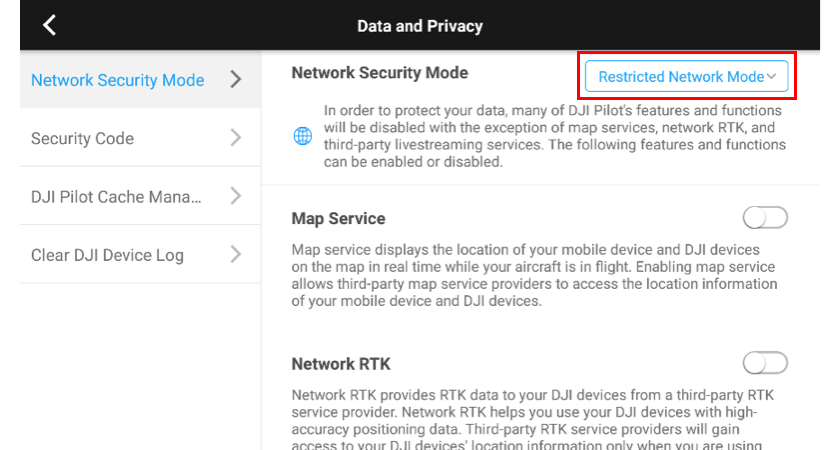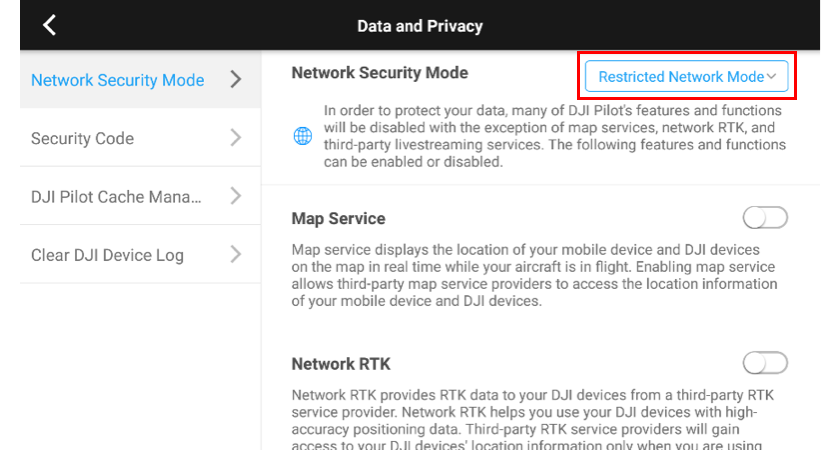 Encryption - SD card
Use AES encryption or security code to lock microSD cards. Security code will need to be entered whenever you turn on your M300 after setting up the security code.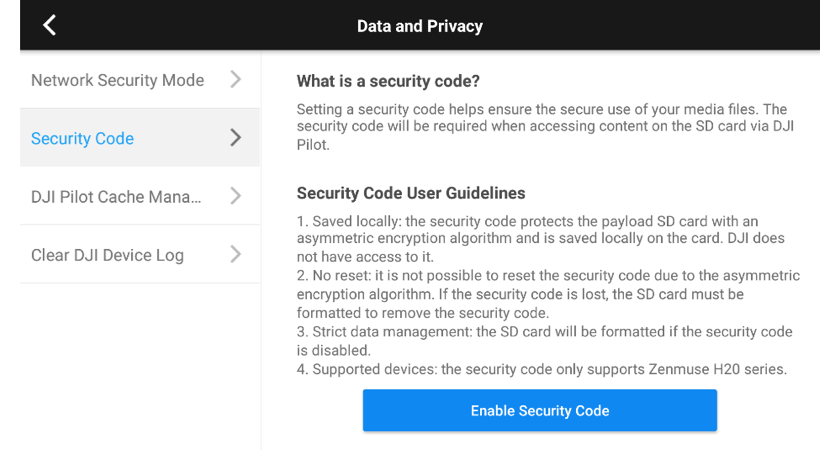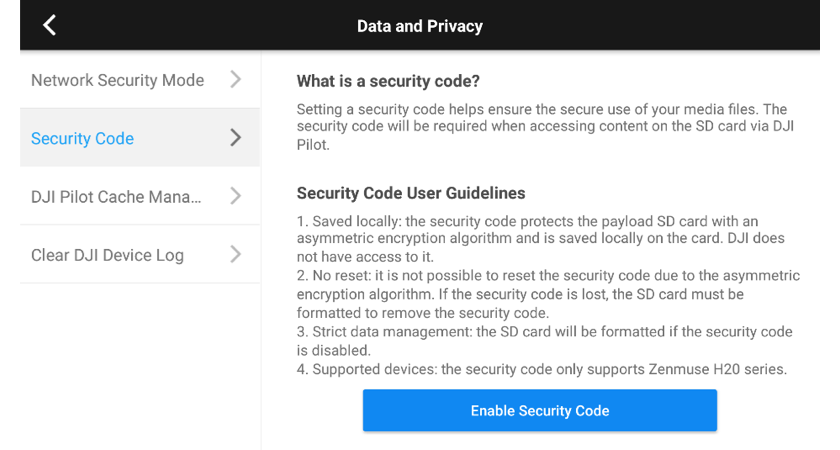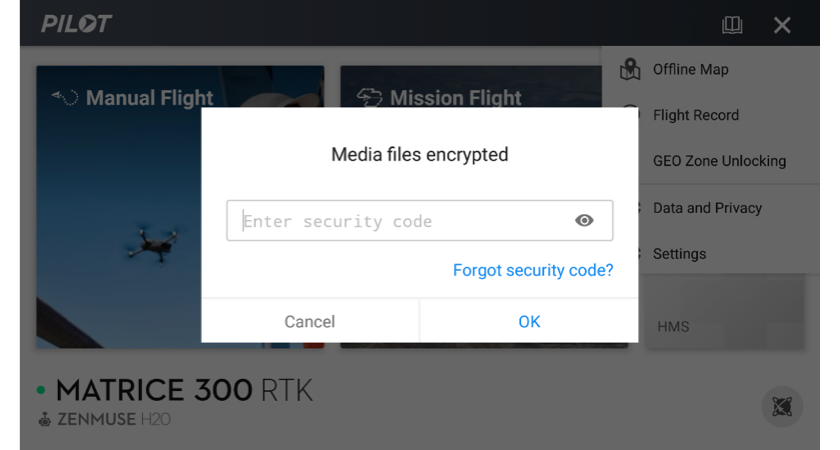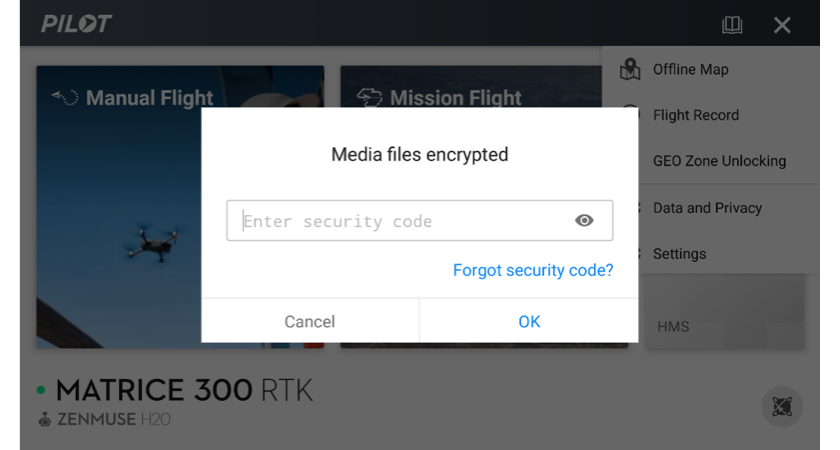 DJI Decrypt Tool software is needed on Windows PC to view encrypted files, including security code secured files

Use DJI Decrypt Tool to enter the security code of the SD card when inserting to PC. Besides, No Internet connection is needed when using DJI Decrypt Tool, this helps to protect online threats.
Delete All Device Data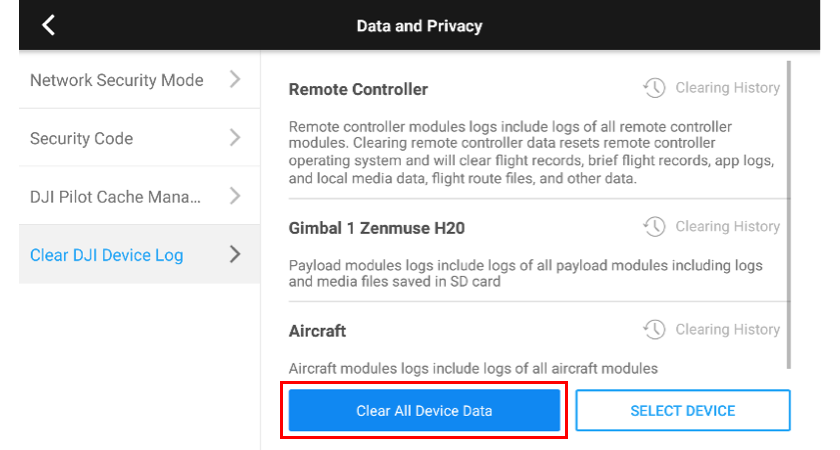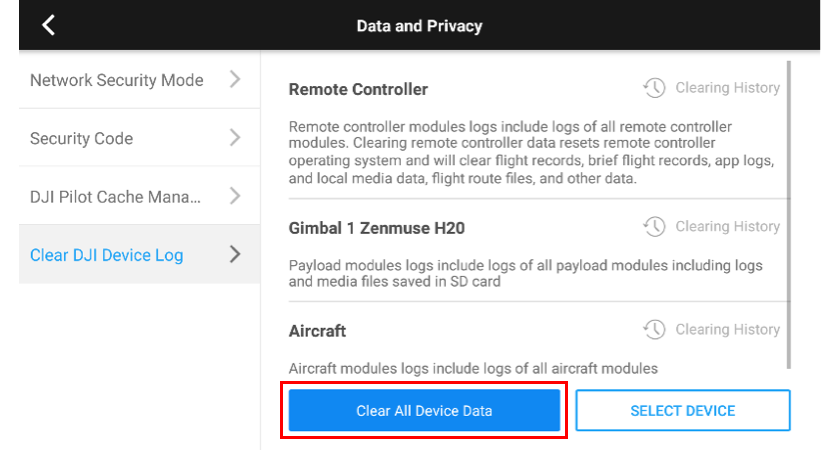 On V3 firmware version, internal activity logs can be deleted. Activity logs from drone, H20 payload, and remote controller generated logs (including DJI server hosted flight logs) can be deleted.