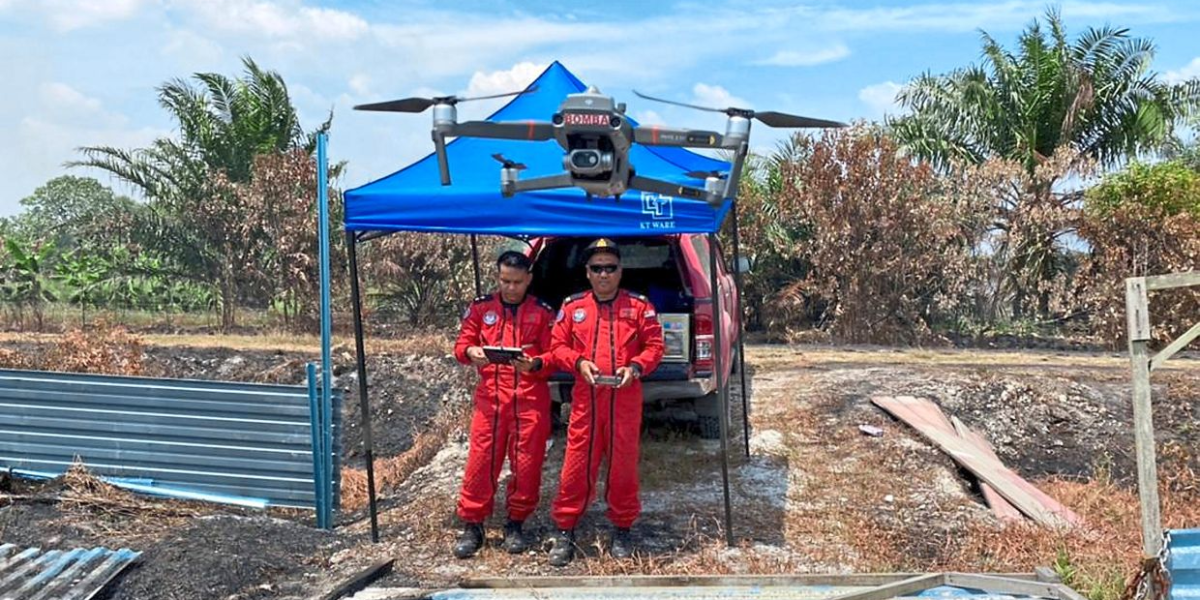 Drones in Search and Rescue
During the monsoon season, Malaysia's Fire and Rescue Department is always on high alert, with thousands of manpower deployed around the country. Not only people are involved, drones are also used for search and rescue missions.
The usage of drones is crucial for rescue missions because drones are able to perform human search on another level. The drones have infrared cameras that allow them to identify heat signatures at night, which is critical for search and rescue missions.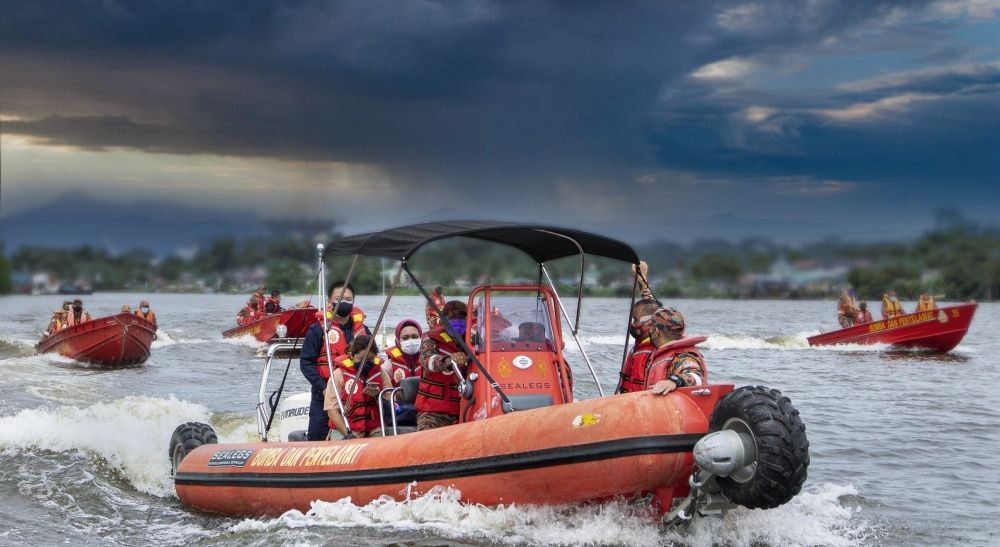 Besides, these drones can also perform low-altitude manoeuvres. This is an important feature as victims of disasters such as floods may be hidden in areas that may not be visible from a high altitude. Drones were used to monitor flood and forest fires in Pahang, Malaysia. The usage of drones in such missions were more cost-effective than utilising the department's helicopters.
Infrared technology was utilised by the drones to detect the exact position of a fire. This allows the Fire and Rescue Department to pinpoint the target to send personnels to the right location quickly. The department can save on labour and equipment, and organise their operations based on the data provided.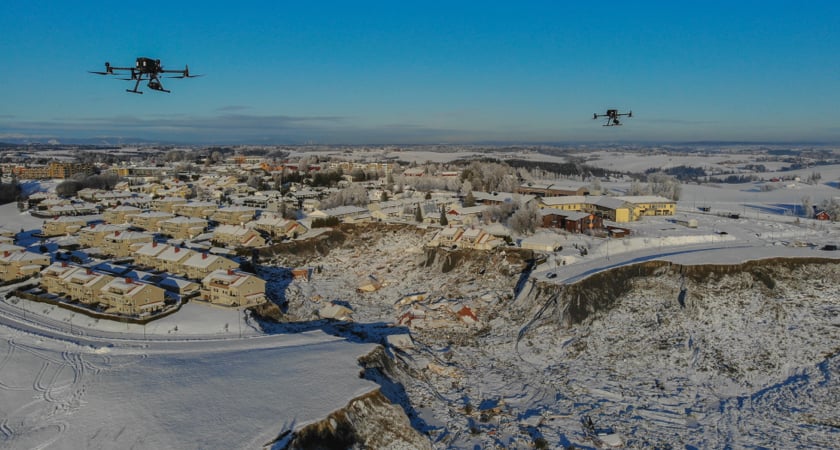 Photo: Anders Martinsen, UAS Norway
Drones can provide teams with a large amount of data at a faster rate, which might be the difference between life and death. According to a study done by DJI, EENA, and Black Channel, drones can significantly reduce the amount of time spent on SAR operations. In many randomly generated search attempts, the study contrasted teams using drones against teams operating solely on foot. Across the board, the drone-equipped teams were able to locate victims about three minutes faster than their rivals, a significant advantage.
Drones are used by search and rescue teams all around the world to efficiently create situational awareness, map rescue strategies, and even send messages to persons once they have been located, all while maintaining personnel at a safe distance.
The right search and rescue drones and payloads with DJI
A SAR drone must have the speed and agility to manoeuvre across rough terrain, as well as the mass and sturdiness to transport many payloads. On both aspects, the Mavic 2 Enterprise Advanced succeeds. This drone has infrared and visual cameras, centimetre-level location, and a 10-kilometre HD broadcast range.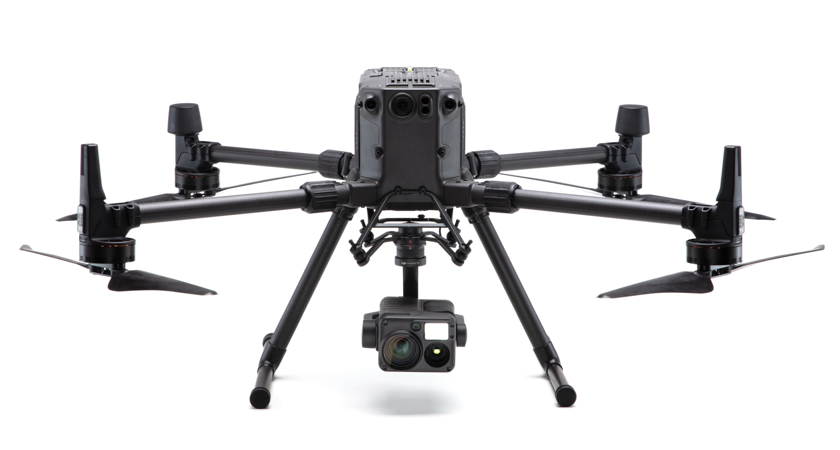 This drone comes with everything you'll need to keep an eye on your task. You can spot dangers and obtain a quick grasp of the region from a safe distance, and the 55-minute flight time ensures you can collect the information you need with fewer trips, no matter how far away the mission is.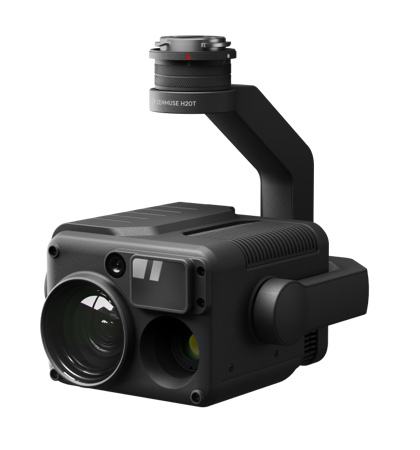 Thermal imaging can give your search and rescue efforts a new dimension, allowing you to conduct efficient missions at night, in dark locations like tunnels, and in avalanche circumstances where a person may be hidden. The Zenmuse H20T is the ideal payload for flights like these. This multi-sensor camera can take care of everything. The series has a 20 MP Zoom Camera and Active Image Stabilisation technology in addition to a radiometric thermal camera.
Modular Speaker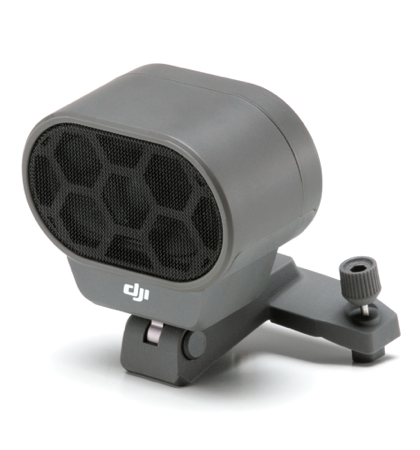 A small message of hope can make a significant difference for victims of natural disasters. SAR personnel can speak with stranded individuals using the DJI Modular Speaker once they have been spotted by a drone and let them know that help is on the way. This is one of several accessories that are totally compatible with the Mavic 2 Enterprise Advanced.
Want to learn more about DJI payloads?
Contact us on WhatsApp to see which payload suits your work or operations nature the most.